Welcome back folks! I'll keep this a bit brief today. I'm still recovering from a long weekend and I'm kinda sleep deprived right now so I hope you don't mind it too much today. So, what are the new  movies coming out this week; February 20, 2015!
What's it about? A cross country coach in a small California town transforms a team of athletes into championship contenders.
My thoughts? It's funny to think, that in a weird round about way, you can do a tripple feature with this movie, last years Million Dollar Arm and the classic (well…classic to ME) Cool Runnings. Call it the "Disney Movies based on true life sports stories that has the white guy help out the non-white folks."…..night. The director of this film, Niki Caro, also did the WONDERFUL Whale Rider back in 2002 so there's hope for me to think that could be some substance in this one, but this a true case of wait and see.
What's it about? A story about love deception, the return of the past, a tragedy, or even the violence contained in an everyday detail, appear themselves to push them towards the abyss, into the undeniable pleasure of losing control.
My thoughts? Just when I thought I knew what kind of movie this was suppose to be…this trailer takes a pretty neat turn to black comedy that  seemed pretty damn cool. Consider me intrigued as I'm digging the insanity that happens during this flick.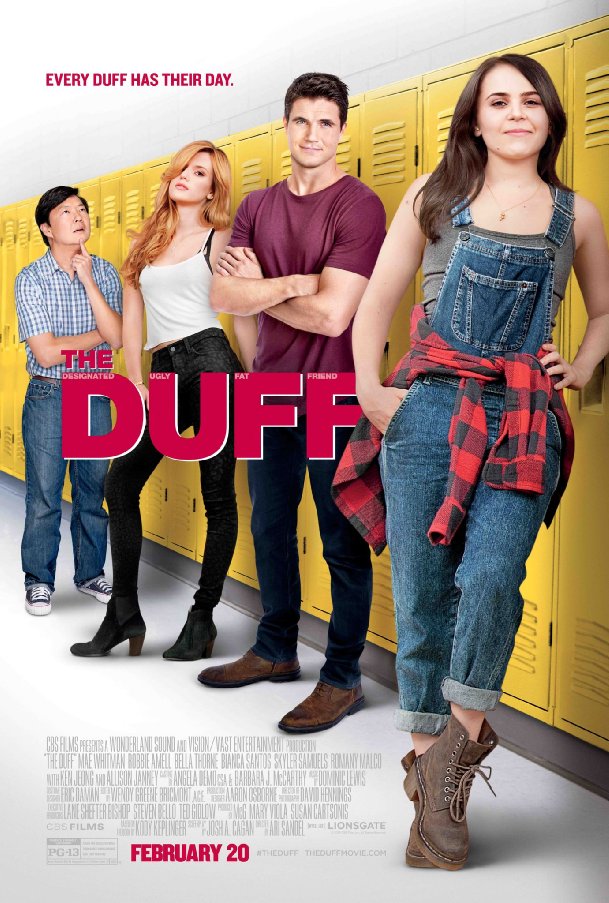 What's it about? A high school senior instigates a social pecking order revolution after finding out that she has been labeled the DUFF (Designated Ugly Fat Friend) to her prettier more popular friends.
My thoughts? The high concept doesn't really appeal to me, I actually love this is gonna be a real showcase for Mae Whitman. Whitman has been stealing scenes for years and I like that this is gonna really allow her to basically be the centerpiece of a movie. Granted, it's a movie that we've all seen before (the ugly duckly-to-beauty scene at the prom for example). but hey, have to start somewhere.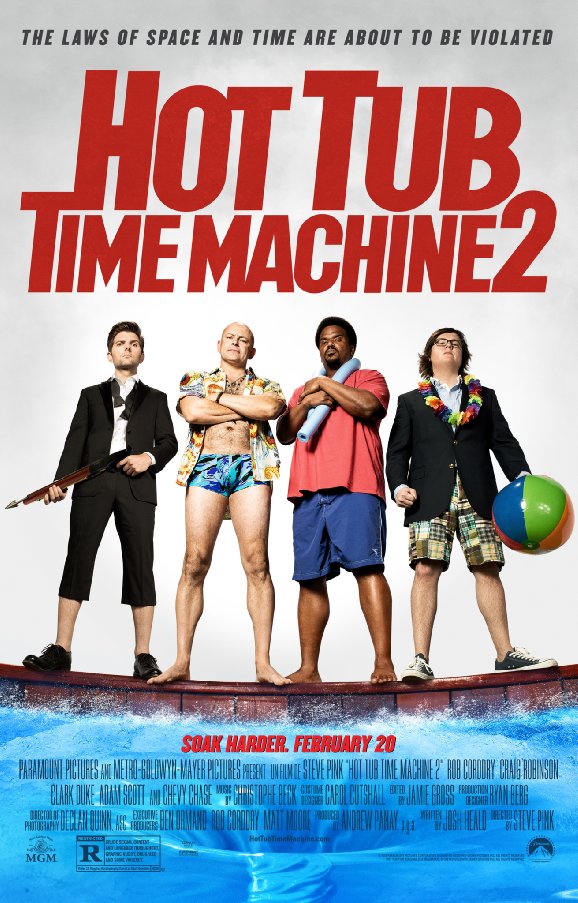 What's it about? When Lou, who has become the "father of the Internet," is shot by an unknown assailant, Jacob and Nick fire up the time machine again to save their friend.
My thoughts? I liked the first one well enough. Yeah, it ended up being a raunchy remake of Back to the Future, but it was really damn funny and whole ensemble was completely on point and had great chemistry. So color me disappointed to see that John Cusack decided to not return, and to basically feel nothing while watching this trailer. I'm not really sure why I'm so cold to this movie. It's not like I think it looks that terrible, but I realized that I wasn't that huge of a fan of these characters as I thought I was. It feels like Corddry, Robinson, and Duke are kinda on auto-pilot, and while these's guys being on auto-pilot is still funnier then most cats, I'm just not sensing a real effort like the last film.I also love Adam Scott, but it's a shame that he's pretty much tacked on here to fill in Cusack. Now I do have one friend who saw a test screening of this and that person has told me that it's actually really funny. So unless they did a ton of changes in the cut she saw, this could deliver if you're still down to hang out with these guys in the hot tub.
How about you guys? Which of these movies are you most looking forward to? Let us know in the comments below!