This week we got two films that have had really strong word of mouth in their Film Festival run as well as a few other indie films thrown your way…oh and the newest Pixar film! So, lets see what are the new films that are coming out this week: June 19, 2015.
What's it about? Paul, a teenager in the underground scene of early-nineties Paris, forms a DJ collective with his friends and together they plunge into the nightlife of sex, drugs, and endless music.
My thoughts? Ehh…..not really my scene so to speak. I'm sure the music is gonna be good, but the story doesn't seem to be that new or interesting to grab my attention or to seek it out.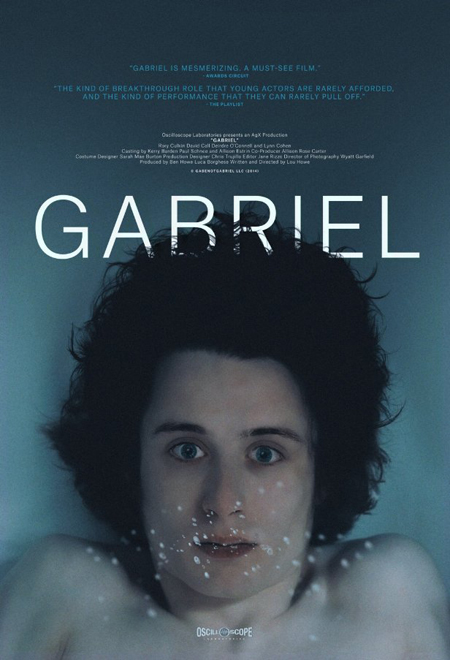 What's it about? A troubled young man searches obsessively for his first love, risking everything in an increasingly desperate pursuit.
My thoughts? Rory Culkin has been interesting in a few films before this, and I'm enjoying the performance that he's giving in the footage in this trailer. Is that enough for me to see the film this week? Not really, but good acting is good acting.
What's it about? A manic-depressive mess of a father tries to win back his wife by attempting to take full responsibility of their two young, spirited daughters, who don't make the overwhelming task any easier.
My thoughts? I kinda wanna roll my eyes when the trailer reveals why the film has this title…but besides that, it looks cute. It seems to have a fun performance from Mark Ruffalo. Not much else I can hang my hat on, but overall looks pretty solid.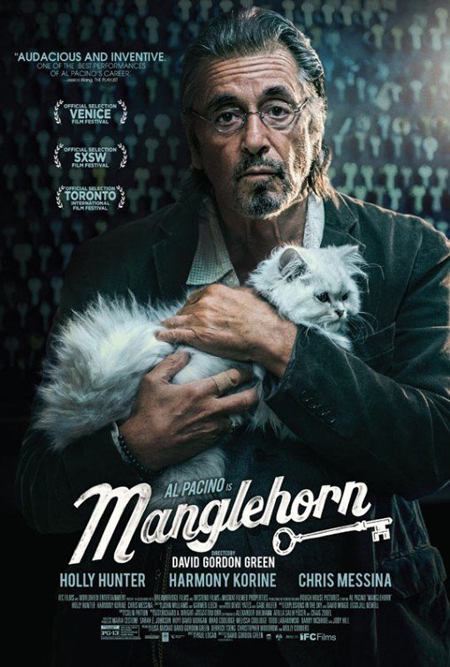 What's it about? Left heartbroken by the woman he loved and lost many years ago, Manglehorn, an eccentric small-town locksmith, tries to start his life over again with the help of a new friend.
My thoughts? It's interesting how some movies end up feeling very similar despite the fact they were made independent from each other, not knowing the other film was in existence.  Both Manglehorn and Gabriel are about  eccentric and off beat men who use the excuse of lost love as a way to justify their behavior. Gabriel takes a more darker approach while Manglehorn is a bit more upbeat. Like Gabriel, Manglehorn's lead seems to giving a really strong performance. Of course, the this films lead is the legendary Al Pacino and I'm enjoying the more low key performance he's giving in this films footage. David Gordon Green has really been pumping the films out these last few years. It's been nice to see him embrace the small character films he's was so well known before his brief jump into studio comedies.
What's it about? A deaf teenager struggles to fit into the boarding school system.
My thoughts? When I started reading reviews on the film, I knew I had to keep my eye on it. It just looks like a unique movie and I honestly have been looking forward to finally seeing it. It's a great way to pushing the film language of visual storytelling, and allowing us to keep focus on the images of the film. I can't wait to finally see it.
What's it about? Life changes for Malcolm, a geek who's surviving life in a tough neighborhood, after a chance invitation to an underground party leads him and his friends into a Los Angeles adventure.
RED BAND TRAILER!!
My thoughts? Ok…I'm digging the characters, the visual style, the humor and the music. Shameik Moore's performance as Malcom looks to be pretty great and he seems to be a good lead in this. I look forward to giving this one a shot.
What's it about? After young Riley is uprooted from her Midwest life and moved to San Francisco, her emotions – Joy, Fear, Anger, Disgust and Sadness – conflict on how best to navigate a new city, house and school.
My thoughts? Ok…so there's a good amount of my friends who are over 30 (and yes, I too am over 30) that think of this forgotten tv show when we see the trailer to Inside Out…
Ok….now that we go that out of the way, Inside Out has jack to do with that show.
Instead I keep hearing from folks who've seen an early screening of the film is that it's the return to form of the Pixar we all know and love. That means this films is a movie filled with great characters, big emotion, big imaginative ideas all wrapped into a great film.
Its been a rough few years. The last few Pixar films have not been that great, but I think it's good to know that it seems like Pixar has found their footing again with this film and they have delivered yet another great movie.
How about you guys? Are you ready to get emotional with Inside Out? Wanna know if the teens are Dope? Let us know in the comments below!