A NEW plethora of films are on your way this week. Musician bios, spy comedies, art house comedies, and plenty more! So, what new films are coming out this week; June 5, 2015!
What's it about? In the 1960s, Beach Boys leader Brian Wilson struggles with emerging psychosis as he attempts to craft his avant-garde pop masterpiece. In the 1980s, he is a broken, confused man under the 24-hour watch of shady therapist Dr. Eugene Landy.
My thoughts? While I don't think John Cusack and Paul Dano look a thing like each other, I will let that go simply because it seems like it could work in this film. Both men look to be giving some great performances here. As a John Cusack fan, it's been hard for me recently as I haven't seen him be used well in a while, but this movie feels like a strong use of him. It's also hard to not be drawn to a movie about Brian Wilson, as the Beach Boy's music is still amazing work even to this day so any insight into them is fascinating.
What's it about? A British woman recalls coming of age during World War I.
My thoughts? Not sure if the film really has my attention with this trailer, but if you are a fan of Game of Thrones and you wanna see Kit Harrington in something slightly more modern (granted, 1914-1914 but still…) or you wanna see the robot Ava from Ex Machina  in something that's not modern, then this film will at least peak your interest in that regard. Besides that, it looks like a solid period drama with some great visuals.
What's it about? A story centered on a pair of traveling salesmen who peddle novelty items.
My thoughts? What…the….hell?? This is the kind of trailer that either works on your and you are intrigued, or it actually pisses you off and you want nothing to do with this. Me? I was pretty much sold after the shot with the monkey. Sign me up.
What's it about? A prequel set before the haunting of the Lambert family that reveals how gifted psychic Elise Rainier reluctantly agrees to use her ability to contact the dead in order to help a teenage girl who has been targeted by a dangerous supernatural entity.
My thoughts? I'm usually suspicious of prequels, but since this is a prequel and that is the (SPOILER FOR THE FIRST INSIDIOUS!!!) only way to bring back Lin Shaye's character from the first Insidious (I.E. She died at the end of the movie) I'm down with this as I really liked her character in the first one. Judging from the trailer, they are going out of their way to make Shaye's Elise Rainier a bad ass in the new installment. The director of the first two, James Wan, was a bit busy this year making Furious 7, so Leigh Whannell, his buddy/writer of the first two Insidious films (and Wan's co-creator of the first Saw movie), is writing and directing this one. This is actually Whannell's directing debut so I'm kinda curious to see how well he does, and judging from the footage in the trailer, it seems like he's doing a pretty fine job so far. I still haven't see Chapter 2, but it seems like I don't need to see it to enjoy this one, but since I  did like the first Insidious a lot I do want to sit down and watch all of these.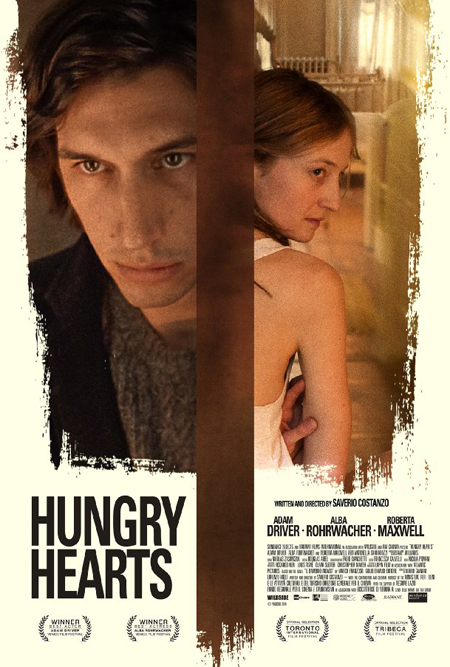 What's it about? The relationship of a couple who meet by chance in New York City is put to the test when they encounter a life or death circumstance.
My thoughts? Well that synopsis truly doesn't sell the same movie as that trailer does it? To say that this movie looks intense is putting it mild, but it certainly is a compelling idea. Adam Driver is a really interesting actor to me, as he doesn't have any kind of classic leading man looks, but he does have a drawing power as a performer. I'm gonna see how the reviews are on this one, but if it can deliver on the intensity of that trailer and tell a story with a message, I'll check it out.
What's it about? A man looking for the release of a long-time prisoner takes a police officer, his daughter, and a group of strangers hostage.
My thoughts? The FIFTH in the Police Story series, this film really only shares the name (and star Jackie Chan) from the previous films. It's interesting how Chan decided to start using the title almost as an anthology, making each movie still be about a cop, but he plays a different character. This really only started with the last film, New Police Story , which came out in 2004. While I overall liked New Police Story, that film was the beginning of Jackie's "Start treating me seriously" phase in his career. The drama was TOO dramatic which was off balanced with the Jackie Chan style of action. This time out, this Police Story (originally titled Police Story 2013 in Hong Kong) is all drama and the word on the film has not been good clamming that the movie is mostly dull. Also Jackie is getting older, and despite how action pack the trailer is, reviews have said he doesn't do that much action . Sadly, my personal love of Jackie Chan and the Police Story series still means that I am willing to give this one a go at some point…it just won't be now.
Side note, if you haven't seen the first Police Story, do so as it's CLASSIC Jackie Chan all the way.  Here's the US Dragon Dynasty trailer, as I honestly think it's a great modern trailer for the first one.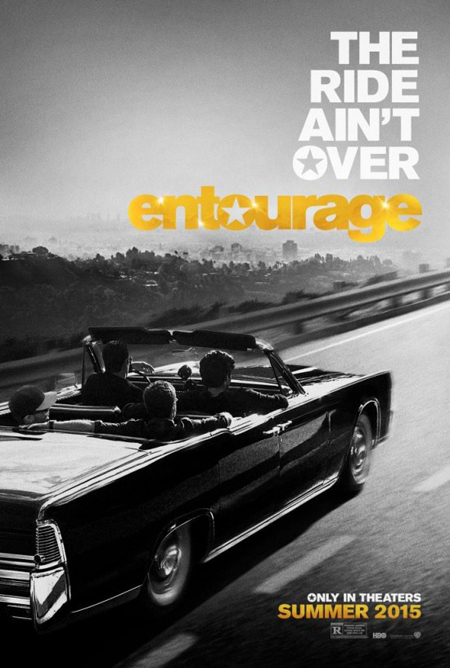 What's it about? Movie star Vincent Chase, together with his boys Eric, Turtle, and Johnny, are back – and back in business with super agent-turned-studio head Ari Gold.
My thoughts? I have in fact seen Entourage season 1. I thought it was enjoyable, fun…but overall hollow. It was a power fantasy for men, and what they think happens when you become famous in Hollywood. This kind of entertainment isn't a problem for me per say, but it doesn't hold my attention too long. Now, did anyone really want an Entourage movie? I don't know, maybe? If Sex and the City could jump to the big screen why couldn't this show? For me, I'm not really that invested with the series. It thinks it's telling that judging from this trailer I feel like I didn't miss much between the first season and this movie in terms of plot and character development.  Everyone is acting EXACTLY the same way as I saw them in season 1, and apparently this show was on the air for 8 seasons. If you are a fan of Entourage and you miss these guys, fair enough, don't let me stop you. Have fun.
What's it about? A desk-bound CIA analyst volunteers to go undercover to infiltrate the world of a deadly arms dealer, and prevent diabolical global disaster.
My thoughts? It feels like the only person to know to properly use Melissa McCarthy is director Paul Feig. Even after seeing Tammy, a movie that McCarthy wrote herself with her husband directing,  McCarthy couldn't help herself but go too far in her performance. Feig seems to know just how to use her enough, judging from how he directed her in Bridesmaids and in The Heat. What I appreciate  most about Spy is that it looks to be that McCarthy isn't playing her "loud mouth" style character. If anything, to fans of her work in Gilmore Girls, she's actually acting closer to her character of Sookie, someone a bit more sweet. While the plot seems similar to the Get Smart movie (a none field operative in the spy organization is now put on the field) this feels like it still has plenty of new laughs to keep it interesting to me. And much like The Rock in the Get Smart movie, Jason Statham is playing a comedy version of himself, and it seems hilariously self aware. I also am curious to know how Feig does with a bigger scale movie, knowing that his next film is gonna be the much looked at Ghostbusters reboot (also starring Melissa McCarthy). This film is also the second of five Spy-themed movies coming out this year, but thankfully this one will be a comedy so I won't feel TOO much spy fatigue. Even without all that in mind, I laughed plenty of times with this trailer so I am quiet interested in seeing this one.
What about you guys? Down for McCarthy's Spy? Still enjoy the adventures of Vince and the gang for Entourage? Or ready for more scares with Insidious: Chapter 3? Let us know in the comments below!