Well damn. This week we got eight films that will be coming out on March 27, 2015. We're still a week away from our first big blockbuster coming our way, but this week seems to have a unique selection. Why waste time? Lets start with…..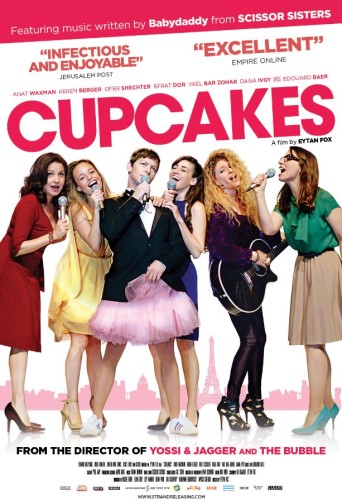 What's it about? In Tel Aviv, six friends who are appalled by the Israeli entry in the UniverSong competition record their own song on a mobile phone, then are shocked to learn their recording is selected as Israel's entry for next year's competition.
My thoughts? This feels like a movie that would have been made and released in the mid '90s or early 2000's. A film that Miramax or Fox would have distributed in America in a post Full Monty, Priscilla: Queen of the Desert world. A film with a fun premise and strong, likable characters. This seems like it could be a charmer and I'm curious to check it out.
What's it about? Thirteen-year-old Lili fights to protect her dog Hagen. She is devastated when her father eventually sets Hagen free on the streets. Still innocently believing love can conquer any difficulty, Lili sets out to find her dog and save him.
My thoughts? This….looks….AMAZING! It's a wild premise that needs to be done carefully if you wanna play it straight, but this seems to be getting it right. It's like if The Birds, Braveheart and Homeward Bound were thrown into a blender and created this film. I can't wait to see it!
What's it about? In Depression-era North Carolina, the future of George Pemberton's timber empire becomes complicated when he marries Serena.
My thoughts? Something went wrong with this movie. I don't WHAT exactly, but you don't have a movie that feels like an Oscar contender film starring two VERY popular actors at the high of their success and just dump it like it's nothing. Let alone two actors who starred in TWO very popular David O'Russell films that had them EACH get nominated for a Oscars (with Jennifer Lawrence winning hers.) Even if the film wasn't that good, those elements alone would have made this film had SOME commercial appeal for it to be released a bit wider. Maybe the answer is that it isn't so much the problem with film itself, but the climate of what kind movies should get a wide release has changed. 20 years ago, they would have tried to release this film with just the caliber of talent alone, but a period drama doesn't even crack the top ten nowadays. The folks who released this movie might have done everything they can to get people to see if they thought they had a real Oscar caliber movie. But apparently, they don't think they do and that's not a good sign.
What's it about? Oh, an alien on the run from his own people, lands on Earth and makes friends with the adventurous Tip, who is on a quest of her own.
My thoughts? I FLAT OUT keep forgetting this movie is coming out. Every time I see a commerical for it I keep thinking, "Oh yeah…THIS movie.". I'm a bit surprised that this is Dreamworks. I thought they were trying to be a bit more ambitious but this screams to me the Dreamwork Animated films of old. Characters that mug. Pop culture references. Casting big name celebrities. It just feels tired. Even the premise is tired and old (Cute alien meets human. Become friends. Fights a common enemy.) I'm sure my forgetfulness with this movie will keep happening. I'll go to Target a year from now, see it on sale and go "Oh yeah…..THIS movie."
What's it about? Two first-year students at Oxford University join the infamous Riot Club, where reputations can be made or destroyed over the course of a single evening.
My thoughts? While this looks well shot with some strong acting, nothing about the premise screams to me. Maybe the issue is that I'm not that interested in seeing a film about spoiled rich assholes. There is also NO buzz on this movie, so I'm curious to know if the movie is more then what the trailer is selling. Other wise, I'm gonna skip it.
What's it about? A middle-aged couple's career and marriage are overturned when a disarming young couple enters their lives.
My thoughts? Noah Baumbach's last film, Frances Ha, was one of my favorite films of 2013. His strengths as a filmmaker is his strong character work and his subtle comedy. I think that Baumbach and Stiller is a great combo. Their last film, Greenberg, wasn't my favorite film that Noah did, but it's still got this great sense of humor and Stiller was quiet good in it. Naomi Watts is also severely underused as a comedy actress and I think throwing her in the mix with these two will be great. While I do wonder if the film is on the verge of bashing the "hipster" culture (a low hanging fruit for comedy right now)I think Baumbach is smarter then that and I hope we get another solid film with this one.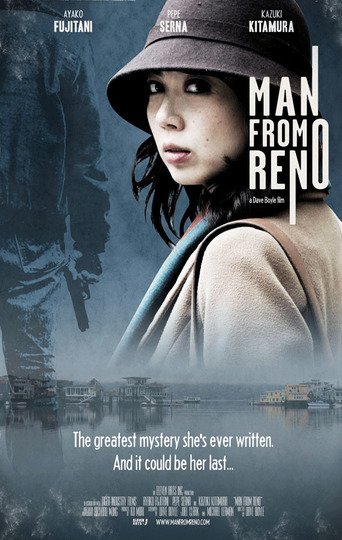 What's it about? A mystery outside of San Francisco brings together small-town sheriff Paul Del Moral, Japanese author Aki Akahori, and a traveler from Reno who soon disappears, leaving behind his suitcase and a trail of questions.
My thoughts? A solid looking noir film. I kinda love the nontraditional team up with a older Hispanic detective and a Japanese woman.  I've been meaning to give director Dave Boyle's films a shot for a while. I've heard good things about his movies White on Rice and Surrogate Valentine. Hopefully I'll see those films and this one sooner then later.
What's it about? When millionaire James King is nailed for fraud and bound for San Quentin, he turns to Darnell Lewis to prep him to go behind bars.
My thoughts? Nothing like a good old fashioned paycheck movie. That's what this is. Everyone is clearly doing their best, but it's obvious that both Will Ferrell and Kevin Hart are just going to their go-to-comedy personalities. If that still makes you laugh (and I'm not gonna lie, I still chuckled during the trailer) then this is for you. I'm not crazy into the premise. Ferrell and Hart seem to have a strong on screen chemistry, but otherwise, I'll make this a hard pass.
BUT, what about YOU guys? What films are YOU most looking forward to seeing this weekend? Let us know the comments below!