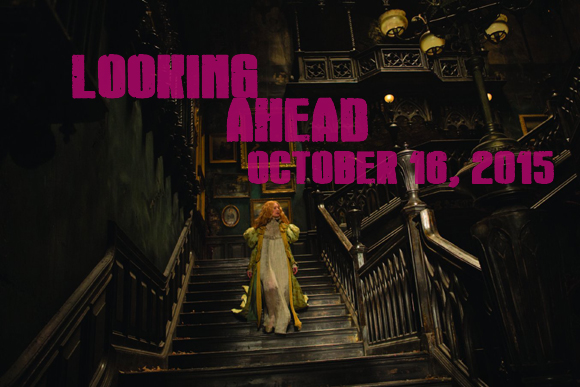 This week we got fathers VS Sons (a Tom Hanks starring film and a Colin Hanks directed documentary) a fascinating looking drama, a good old fashioned newsroom drama, and two scary films! One for the kiddies and one for the adults! So these are the movies I picked this week that will be released on October 16, 2015.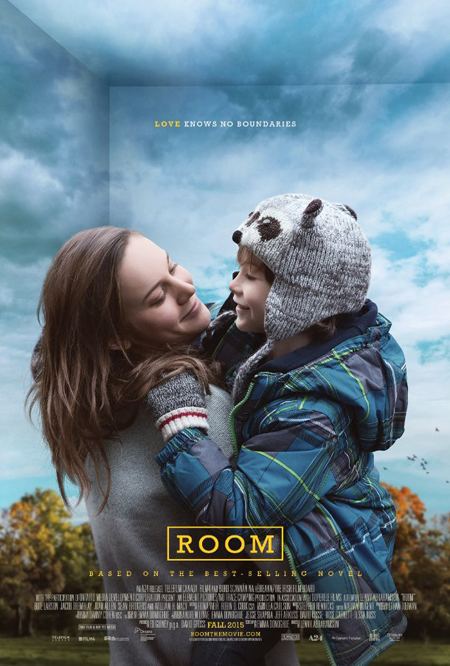 What's it about? After 5-year old Jack and his Ma escape from the enclosed surroundings that Jack has known his entire life, the boy makes a thrilling discovery: the outside world.
My thoughts? This is a really interesting premise, and it's just filled with actors I love. Brie Laron, Joan Allen and William H. Macy are some of my favorites, seeing them in such a unique looking film feels like a reason enough to check this out.
What's it about? Newsroom drama detailing the 2004 CBS 60 Minutes report investigating then-President George W. Bush's military service, and the subsequent firestorm of criticism that cost anchor Dan Rather and producer Mary Mapes their careers.
My thoughts? It's almost a risk to cast Robert Redford in a movie about journalism and the honesty of our president. But, at the same time I'm sure the casting of Redford was intentional. I mean, after all, All the Presidents Men is one of the greatest movies about journalism that has ever been made, it's not hard to want Redford in involve. The film's director (James Vanderbilt) has an interesting career that includes my favorite movie staring the Rock (The Rundown) and one of my favorite David Fincher films, Zodiac. This is Vanderbilt's directorial debut, so here's hoping he can deliver a solid political drama. The script to Zodiac was quiet good, so I think this film might at least be a decent watch.
Now…it's HANKS VS HANKS!! First off, Colin Hanks's directorial debut with this documentary……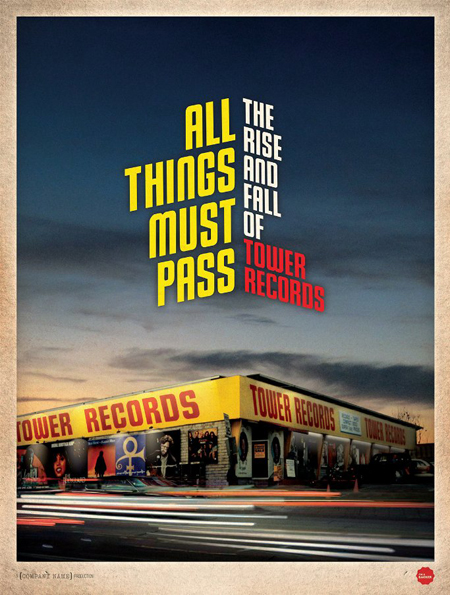 What's it about? 'All Things Must Pass' is a documentary that explores the rise and fall of Tower Records, and its legacy forged by its rebellious founder, Russ Solomon.
My thoughts? It's strange to think a documentary about a huge chain store would have some sentimentality…but truthfully it does. I have a ton of great memories at Tower Records. Memories of me and my brother renting films there. Memories of me reading comics from the book section. Memories of just me driving to Tower Records on Beach Blvd in Buena Park JUST to get away. Memories of being lost in the aisles and aisles of music. Memories of visiting the Tower Records on Sunset Blvd. Tower Records was a beacon of cool for most of my life. I'm not gonna lie, I still miss these stores. So yeah, I understand the sentimentality of looking back at this chain, so that means I can't wait to watch this and learn the whole history of this store.
Next us, comes papa Tom Hanks reteaming with Steven Spielberg……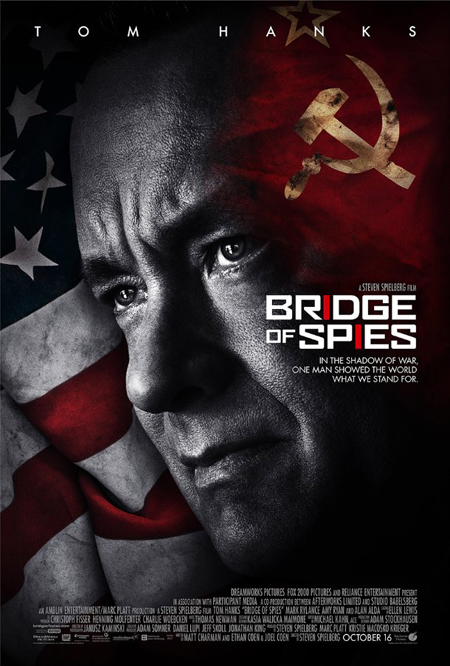 What's it about? An American lawyer is recruited by the CIA during the Cold War to help rescue a pilot detained in the Soviet Union.
My thoughts? As the co-host of a Spielberg podcast, this is clearly a huge point of interest for me. I actually said quiet a bit about this film in our episode about both Jurassic World AND the first Bridge of Spies trailer. (Click here to hear that episode) But if you don't want to listen to that I'll just simply point out that I'm a sucker for historical and political thrillers. I like that the Coen Brothers wrote this script, and this feels like a good use of Tom Hanks. While I'm not gonna pretend that this is my most anticipated movie of the year, I am very much excited to seeing this.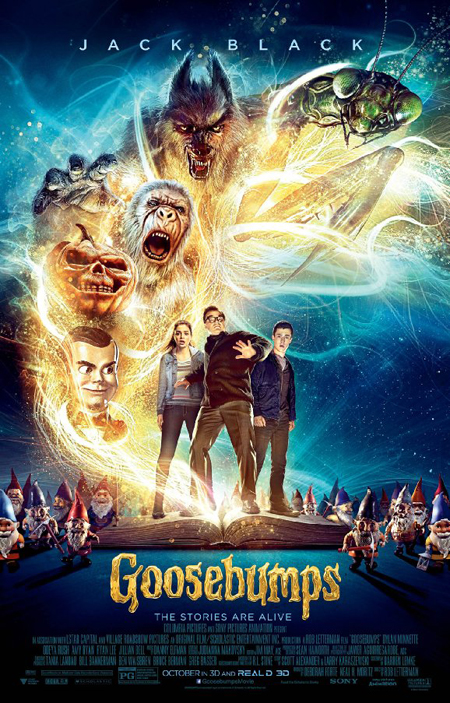 What's it about? A teenager teams up with the daughter of young adult horror author R.L. Stine after the writer's imaginary demons are set free on the town of Greendale, Maryland.
My thoughts? Goosebumps was certainly a huge part of my childhood…but I don't know if it's still a huge part of what kids are into these days. Personally, I think the premise of this movie may not be the best business choice. It's the Jumanji approach to R.L. Steins work. A lot of the ideas of the movie seems to stem from childrens knowledge of the monsters in the books… but are current kids that knowledgeable on the Goosebumps monsters? Do folks who were kids back in the '90s remember that much about the books? Maybe it really won't matter, it could just be a fun enough kids movie that you won't need to read (or re-read) any of the books.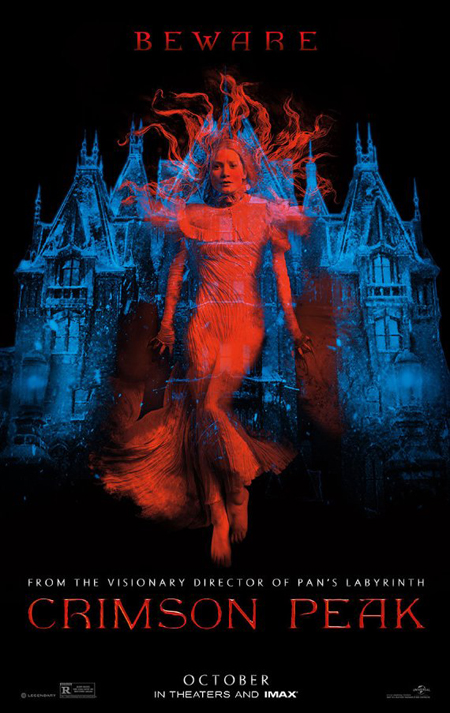 What's it about? In the aftermath of a family tragedy, an aspiring author is torn between love for her childhood friend and the temptation of a mysterious outsider. Trying to escape the ghosts of her past, she is swept away to a house that breathes, bleeds…and remembers.
My thoughts? Sometimes I'm just a huge enough fan of certain directors that I don't need much to be sold on their movie. Guillermo Del Toro is one of those directors. This film looks beautifully twisted. The cast is fantastic. It looks visually stunning. And it's a mature and adult horror film. I'm in. I'm all in. I'm ready for this.