I gotta say, this October has been much better then the last few Octobers I wrote about in the past few years. The last few Octobers felt like it was lacking in terms of something Halloween related (some kind of scary movie) but this time we've been getting at least one every week, and each of them has been from a huge studio. Of course, we have other options to try out this week besides the one scary flick. So, here are the movies I picked this week to talk about that will be coming out on October 23, 2015!
What's it about? Laney Brooks does bad things. Married with kids, she takes the drugs she wants, sleeps with the men she wants, disappears when she wants. Now, with the destruction of her family looming, and temptation everywhere, Laney makes one last desperate attempt at redemption.
My thoughts? It's that time again when an actor is mostly famous for being a comedian is given the chance to play a real dramatic role. This time, it's vulgar as hell comedian Sarah Silverman. Granted, she's proven her dramatic chops to me in the film Take This Waltz, but she's due for a leading role of this caliber. I like what I'm seeing with her character, despite the fact that I've seen many variations of this type of role. BUT, it looks like Silverman is game to give a real memorable performance so I look forward to seeing her deliver.
What's it about? Adam Jones is a Chef who destroyed his career with drugs and diva behavior. He cleans up and returns to London, determined to redeem himself by spearheading a top restaurant that can gain three Michelin stars.
My thoughts? This is not the first time Bradley Cooper has played a bad boy chef in a fancy restaurant. He actually was the lead in the failed Fox Show Kitchen Confidential, which was loosely based on Anthony Bourdains book of the same name. For a brief period, Cooper more or less played Bourdain (name Jack Bourdain in the show) and the show was…ok.
In a weird way, the character that Cooper plays in Burnt feels a bit more like the real Anthony Bourdain (or at least his TV persona) then he did in the TV show. This film seems decent, and my own interest in cooking is probably the main reason I'm drawn to this movie.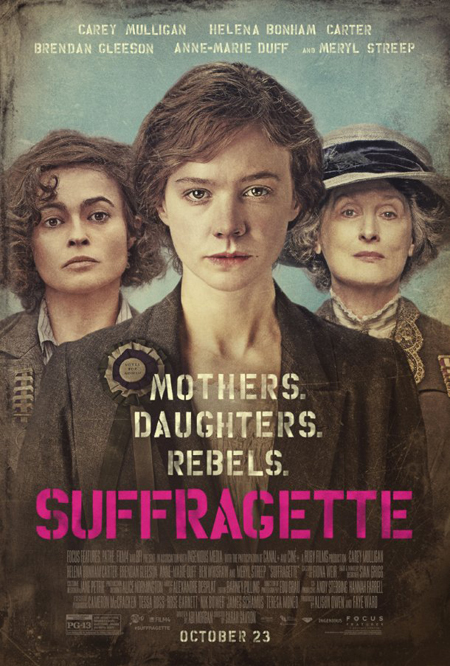 What's it about? The foot soldiers of the early feminist movement, women who were forced underground to pursue a dangerous game of cat and mouse with an increasingly brutal State.
My thoughts? A real tough looking film with some of the best actors in it's cast. I love the energy of the footage, and Carey Mulligan as your lead is never a bad thing. That being said…the film is currently going through some controversy recently, and the actual word if the movie is honestly good is kinda quiet.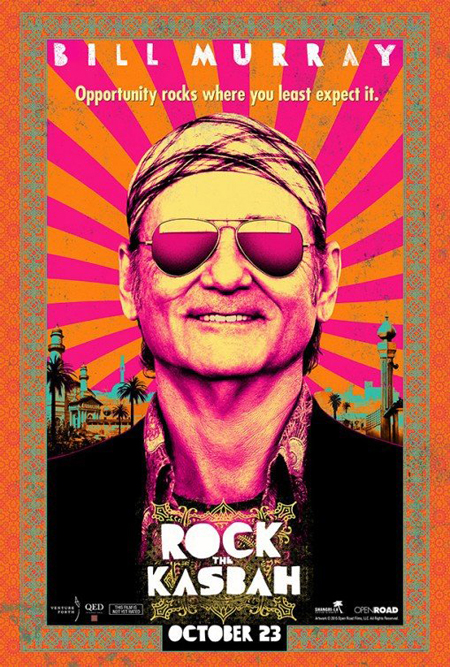 What's it about? A down-on-his-luck music manager discovers a teenage girl with an extraordinary voice while on a music tour in Afghanistan and takes her to Kabul to compete on the popular television show, Afghan Star.
My thoughts? Bill Murray being Bill Murray in Afghanistan. I don't know about you, but that sounds like a lot of fun. Yeah, this doesn't seem like it's gonna be a particularly deep movie, it's kinda nice to see Murray in what looks to be the closest to him doing a regular comedy with him as the lead. It's crazy to think he hasn't done of those in YEARS. Hell, he could have probably played this same exact role 20 years ago and I'm sure not much of the script would have changed. My only worry is director Barry Levinson, a man with some great movies on his filmography but hasn't made a good movie in…umm….A LONG TIME. Maybe Levinson will pull this one off. At least Murray would be solid.
What's it about? As a small-town girl catapults from underground video sensation to global superstar, she and her three sisters begin a journey of discovering that some talents are too special to keep hidden.
My thoughts? It's amazing how the first trailer for this movie became one of the most hated things on the internet. But the upset makes sense. That first trailer showcased a movie that felt nothing like the Jem cartoon show. Now, despite the fact that the show was clearly aimed to be for girls, I remember watching a LOT of Jem and the Holograms on TV. To be fair, I didn't really know it was a girl show…because all I saw was a cool cartoon show about a girl who transforms into a cool superhero looking character. So…take note big companies….kids like to just watch cartoons….you don't have to over think what "boys" and "girls" want but instead just make cool shows. And I remember thinking the show was cool.
So, after the upset with the first trailer, I decided to go on Netflix and check out the first few episodes. And guess what? I saw more problems with how they buggered it up with the movie. See, the cartoon show had some impressive female empowerment in the actual plot of the series, and the way the new movie has decided to try to re-do the show feels like they missed the point of it. The second trailer was a tad bit better (and I'm curious how they are gonna use that cute BB-8 style Synergy robot in the plot), but I still feel that this movie kinda dropped the ball.
Another concern? The music doesn't seem to be that good. Say what you will about the Josie and the Pussycats movie (and I know that film has it's strong devoted fans) but the music was really good. For a movie about a music act, it better be some damn good music, and so far I'm not sure the movie will have it.
I was really pulling for Jon M. Chu. I feel he's a strong director, and I was excited to see him do this…but it seems too low key and grounded to be worthy of a movie based on a show as crazy as Jem.
Oh…and Misfits aren't even in it…and that's bullshit because their musics better…
If you want your Jem and the Hologram fix then let me HIGHLY recommend the new comic don by Kelly Thompson and Sophie Campbell. It's fantastic and it's the Jem update that you wish the movie was going to be……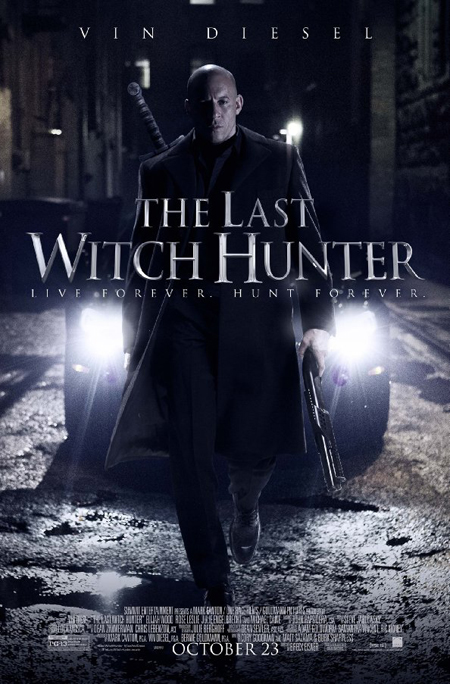 What's it about? The last witch hunter is all that stands between humanity and the combined forces of the most horrifying witches in history.
My thoughts? God help me….but yeah…I do wanna see this. It's the kind of dumb looking movie that I would have been stoked to see when I was a teenager. It's goofy as sin, but man does it look like fun. I kinda love that film is mostly yet another excuse for Vin Diesel to live out his D&D fantasies. He's put some D&D influenced elements in Chronicles of Riddick and here, this whole movie was inspired by his actual Role Playing character he came up with. Breck Eisner is a decent filmmaker with a good eye, so the film is gonna look slick. I'm not really sure if I'm gonna see this in theaters…but renting this on a Friday night eating pizza,drinking some beers and watching it with some friends? Yeah, I'm totally down for that.