Hello folks. Well, it's Sunday! Guess what time it is! Time for another Sober Geek Confession! The subject this week: Musical Theatre.
I fuckin love musicals.
Say what? No really. I do. Some of you might not consider this a real confession. But to that, I say au contraire.
Exhibit 1a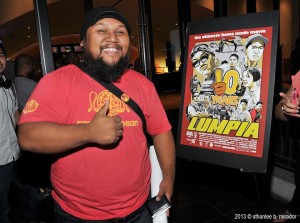 Exhibit 1b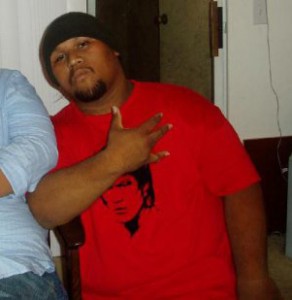 Now, some of you might ask, "Well, Agent Earl, what does a guy that listens to showtunes look like?" My answer: Hell if I know.  All I know is that on several occasions, I've gotten that look, the I'm confused/what?/that's not right look whenever I've mentioned the fact out loud. Once, many years ago, a coworker asked what I was bumping through my headphones. When I told him I was listening to showtunes, his face went slack, his eyes opened wide, and the words, "Showtunes, I never would have guessed. You do not look like you listen to show tunes," came out of his mouth. Mind. Blown.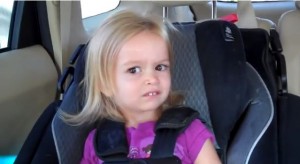 Think about this. You're rolling down Sepulveda Boulevard, windows down, music blasting out your factory speakers, jamming out to the sounds ripping through your poor little 4-inch paper cones. You hit a red light. A car pulls up next to you, and at the wheel is quite possibly the hottest piece of human you've ever seen in your life.
Currently playing on Spotify: This is the Moment from Jekyll & Hyde
Pop quiz, hotshot: What do you do? What. Do. You. Do?
I don't know about you, but 28-year-old me would have been rolling up windows and turning down volumes.
Seriously though. I love musicals.
Currently it's my largest playlist on Spotify. I've been to more musical theatre shows than I have concerts. On quiet weekends in college (and after college), my roommates and I would sing through the entire RENT soundtrack, while one of my roommates played accompaniment on piano. We were even planning a review of the show at some point. The first thing I ever bought on iTunes: Avenue Q. Once recently, I may have gotten wasted with an unnamed cast member from my improv troupe, Room to Improv, and we may have sang through the entire 10th Anniversary concert of Les Miserables on DVD. Last Friday, at our show, we improvised a musical, and the last song may have involved singing about dongs.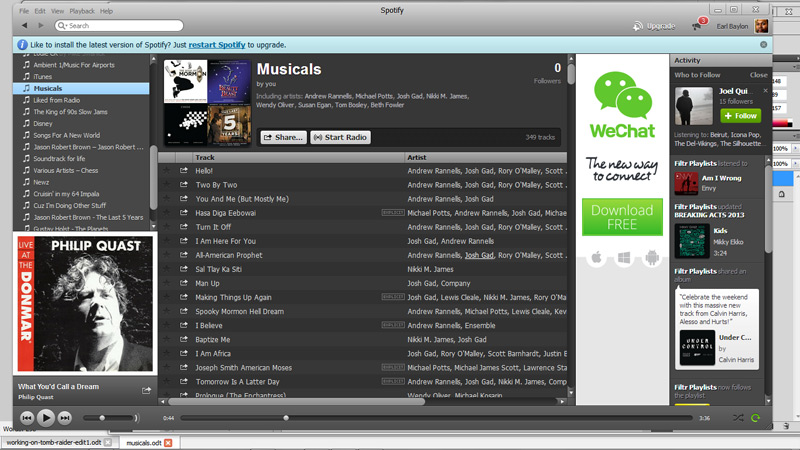 Why do I like musicals so much? I'm not sure really, but I'm gonna go ahead and blame it on 90s Disney movies, namely: Beauty and the Beast, The Little Mermaid, The Lion King, and Aladdin. Alan Menken, Howard Ashman, Tim Rice, Hans Zimmer, and Elton John – you've doomed me to a life of awesome music. What it is, I think, is the way that music adds another layer of emotion to a character's words. Instead of evoking feeling through solely the meaning, tempo, rhythm, volume, and inflection of the words, there's the music, which offers it's own tempo, rhythm, volume, and melody. Double the emotion, double the fun.
Imagine my delight when geekdom an musicals intersect.  Sploog.  Doctor Horrible.  The Community puppet episode. Scrubs.
Plus, I like to pretend that I can sing.
Any favorite musicals out there?
.
.
.
.
Also, a parting note:
Tell me that wasn't epic.