It's strange how some things work out. For the last two days at my day job I just got in the mood to listen to James Bond theme songs.
For two days in a row we listen and enjoyed all the great (and not so great) Bond themes.
As I clocked off of work today, I was on Twitter when I saw that they released the teaser for the newest Bond film.
Impeccable timing life!

Sam Mendes returns to the director chair with this, and as a person who kinda adores what he did with Skyfall, I'm excited to see what he does with his second go round.
I'm tad concern with them hinting at a child hood connection between Bond and the main villain. It always feels like a forced reason to create tension between the good guy and the bad guy.
That being said, it is a true teaser as it totally teased me. I know we're gonna get a bigger trailer soon, but as for right now, this is a nice little piece get our appetite wet.
Truthfully it's a BIG year for spy movies. With Kingsman: The Secret Service coming out first (and kicking ass) The Man from U.N.C.L.E. movie, Mission: Impossible : Rogue Nation (another GREAT trailer I might add.) it's pretty appropriate for Bond to be the last one out.
However if the rest of the movies are really good (and Rouge Nation having it's own evil organization as the bad guys) Bond will have to really prove itself when his film hits in November.
But come one, it's James Bond, he's ALWAYS ready for a challenge.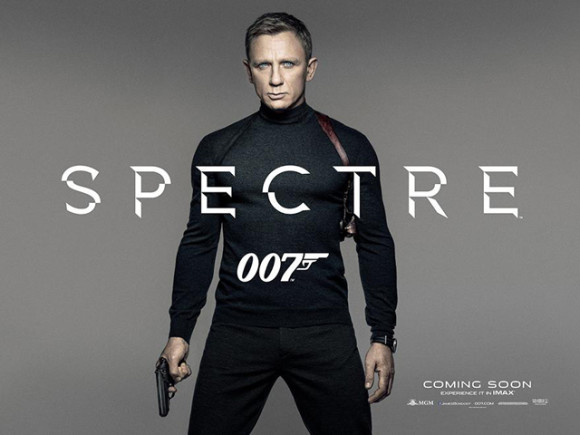 Spectre comes out November 6, 2015.