I'm going to watch The World's End today.  This is the third in an unofficial trilogy of movies made by writer/director Edgar Wright, actor/writer Simon Pegg, and actor/cuddly guy Nick Frost.  The first of this "trilogy" was Zom-Rom-Com Shaun of the Dead, followed by Buddy-Cop-Bromance Hot Fuzz.  What swath of genres will The World's End take into its amply hilarious bosom?  I'm not sure yet, but I'm guessing maybe a "Coming of Sci-Fi Age"?
Either way, not only am I going to watch The World's End, but I'm going to watch all three movies back to back to back.  It shall be glorious!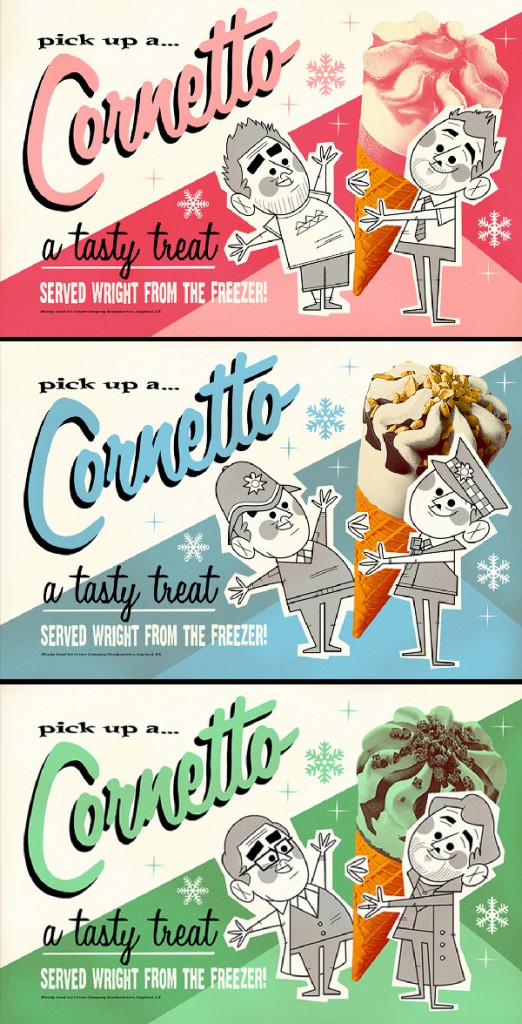 This unofficial trilogy has been dubbed "The Cornetto Trilogy," due to the fact that the only other thing that connects the three movies together, other than they were made by Wright, Pegg, and Frost, is that the main characters eat a Cornetto ice cream cone.  Apparently, these British treats only come in three flavors:  Strawberry (which was in Shaun of the Dead), Chocolate (in Hot Fuzz), and Mint (in The World's End).  Had enough trivia?
I'm only getting started!
SIDE NATE TANGENT:  "Wright, Pegg, and Frost" is going to be a law firm in one of my future comic books, I swear by Cornetto!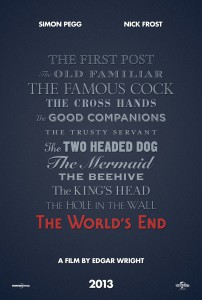 In honor of The World's End, I decided to very, very, VERY, very loosely follow the story, in which five friends try and complete an epic pub crawl to 12 pubs.  My major modification was that I was only going to go to one pub, and drink 12 pints.  With my laziness satiated, I then asked if any other Agents would like to join me.  Three answered the call to alcohol!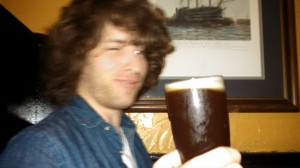 We decided on The Olde Ship in Fullerton, CA.  Agent Justin was D.D. while I got buzzed, as did Agent Earl.  And Agent Pat… was somewhere in drunken Valhalla, as only the manliest and most Viking of drunkards can attain.  It was magical.
I… did not make it to 12 pints.  Because DAMN.  12 pints is a lot to guzzle down in one sitting, especially stuffed with pasties and bangers and chips.  But from my highly reliable buzzed calculations I managed 5 pints, Earl drank 4, and Pat drank 3.  So 12 pints were consumed… between three men.
IT COUNTS, SHUT YOUR MEAT PIE HOLE.
Anyways, I figured I would give you a cool fact for each picture of me drinking some beer.  COMMENCE!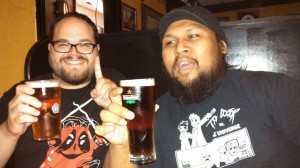 The first thing that Edgar Wright, Simon Pegg, and Nick Frost ever worked on together was a show called "Spaced."  They only made two series ("seasons" for us Yanks), but by God's Third Leg it was was an amazing show.
Simon Pegg actually wrote an autobiography called "Nerd Do Well."  Its a fun read if you wanna check it out some time.  The dude knows how to make Star Wars sound like it should be a college course in of itself.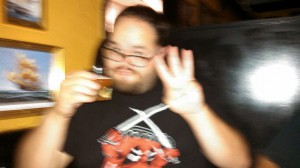 Edgar Wright directed Scott Pilgrim vs The World!  That's why it looks so damn incredible.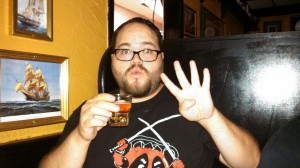 Speaking of Spaced, you'll see a lot of the cast members show up through out the Cornetto Trilogy.  Keep an eye out!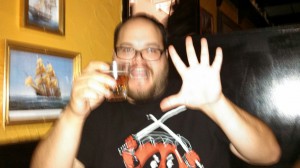 "Hot Fuzz" was just the working title… until it just ended up becoming the title.  It was a joke on 80's action movie titles like "Red Steel" or "Cold Fury."
Who's that dude that looks like Dr. Watson from "Sherlock?"  Why its Martin Freeman, and he's appeared in all three Cornetto movies.  He's also playing a Hobbit in a few other movies.
Simon Pegg has appeared in one episode of Doctor Who as a villain named "The Editor."  This was during Christopher Eccelston's run as the Ninth Doctor.  Why did he do it?  Cuz he's a giant geek, that's why!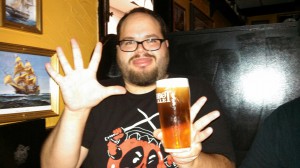 I have met Edgar Wright twice.  His voice is delightfully British.  The first time I met him my hair was longer than his.
The second time I met him, it was at the 2013 Comic Con, and I think we were both pretty drunk.  And yes, he was nice.  Both times.
Well, I don't think I imparted anything other than I wasted your time a bit, I like Wright, Pegg, and Frost, and at one point, I was drinking shot glasses of beer.
Anyways, if you don't mind me, I have a Movie Marathon to catch.  Till next GUARDicle!