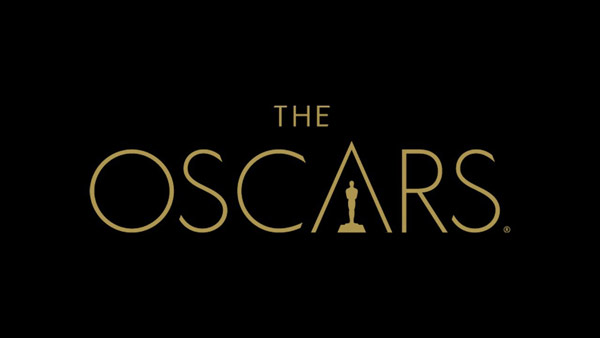 Well, it's Oscar Sunday! Much like the Super Bowl, it seems less about the actual content of the show, and more about the spectacle around it, these days. (Shots fired!)
Personal feelings aside, I've often wondered how certain films win. Who chooses them? What is the nomination and voting process? I've come across articles online lately that point fingers at the Academy for choosing the wrong Best Picture, or giving a performer the Oscar for the wrong movie. My own personal "WTF!" moment comes from Denzel Washington winning for his role in Training Day, when his performance Malcolm X should have garnered the statue. In a lot of these articles and conversations, blame gets pointed squarely at the Academy of Motion Picture Arts and Sciences – The Academy, for short. Still, that's a bit of a nebulous thing. It's like "they" when people need someone to blame or "the goverment" when we talk about violation of privacy or something…like that. Kinda. Haha, just kidding black helicopter men!
Who exactly are the people that comprise the Academy? By what process do they vote for winners? I'm here to elucidate.
Who votes for the Oscars?
The Academy was formed way back in 1927 by Louis B. Mayer of Metro-Goldwyn-Mayer (MGM). He a few other Hollywood big-wigs at the time threw a banquet with 36 invitees (including him). This group of 36 people, which included such notable names as Cecil B. DeMille, Douglas Fairbanks, and the Warner brothers, became the founding members of the Academy. Even then, the members came from different parts of the motion picture industry: actors, directors, producers, writers, et.al. The following year. the Academy organized its first awards show, and the Academy Awards were born.
Currently, the Academy holds a membership of just under 6,000 people. There are now 17 different branches, each with a chairperson, covering all areas of the film industry:
Actors
Casting Directors
Cinematographers
Costume Designers
Designers
Directors
Documentary
Executives
Film Editors
Makeup Artists and Hairstylists
Music
Producers
Public Relations
Short Films and Feature Animation
Sound
Visual Effects
Writers
Membership is still invite only. The invited are usually chosen from past Oscar nominees and winners, or are sponsored by an existing member for significant contributions to the industry (read: people they like, which really is just a microcosm of the industry as a whole – not necessarily a bad thing, just the way it is) The Academy hasn't released a full list of its membership, but a partial one is available on its website. Some surprising names in that list. Keep in mind, there are about 100 names there; this is small portion of the 6,000 strong membership. And, while the current current president of the Academy is a black female, Cheryl Boone Isaacs, the academy is still  94% white, 77% male, 14% under the age of 50, and has a median age of 62, according to a study by the Los Angeles Times. Also, there's a Roman Catholic nun.
So, that's who's voting. How do they vote?
How does the Academy vote?
Summarized from the Oscars website:
Active members receive nomination ballots (probably by mail) toward the end of December every year, and are required to return them to PricewaterhouseCoopers, by January. Members are asked to make nominations in their respective categories/branches. Actors nominate for acting categories, directors nominate for directing, and so forth. Animated Feature Films and Best Foreign Language films are nominated by a multi-branch committee. But, the whole of the membership nominates for Best Picture.
Oscar nominations are announced the third week of January, which means they happen just after the SAG Awards and Golden Globes. Hmm, so that's where the hype train starts.
Final ballots are mailed the following week, and are due back the Tuesday before Oscar Sunday. All voting members vote for all categories, except five: Animated Short Film, Live Action Short Film, Documentary Feature, Documentary Short Subject, and Foreign Language Film. These are voted on by members who can attest that they've watched the film. I don't know how they keep tabs on that.
Final votes are tabulated by PricewaterhouseCoopers, and kept super hush-hush til they open the envelope on Oscar Sunday.
Full Disclosure: I'm an actor, SAG-AFTRA, which means I vote in the SAG awards, and have previously been on the Television nominating committee of said awards, so I'm looking at it this process through those glasses.
I'm gonna movie forward on the assumption that the Academy Awards nomination and voting process at least for the acting categories is similar to that of the SAG Awards. The entire for the SAG Awards is shifted a month earlier than the Academy (we have to turn in nominations by early-December, and final ballots the week before the awards, mid-January). If the above Academy process is true, however, I can't imagine it differs all that much from the SAG process.
If that's the case, you get mailed a nomination ballot and booklet with literally hundreds (maybe thousands) of names that are eligible for nomination. Now, it's a race to consume as much media as possible in the few weeks before your nomination ballot is due. Sure, it doesn't sound too bad, right? But having the ability to carve out a couple hours of time every day, between work, life, and (holy crap!) the holidays can be a bit of a tall order.
To be fair, the studios do make it pretty easy for you to watch their product. Ask any union actor around that time of year, and a lot of the talk is about, "Did you get your DVD screeners yet?" or "Are you going to that Gravity screening? Q&A afterwards with Alfonso Cuaron and Sandra Bullock." In addition to the DVD screeners and the free screenings, often with free parking and Q&A's, some companies provide online streaming via iTunes or a private screening site and movie passes to watch at any theatre you'd like. I mean, that's what the holidays have come to mean to me, "YES! MOVIES!"
That's the thing though. It is the case that the studios who make it easiest for you to watch their product are going to get nominating committee eyes on their film first. But, providing things like screening copies, renting out theatres for screenings, and setting up digital downloads isn't cheap. Those companies that have the budget to create all that access for voters are the ones that are going to get the nominations. Yes, I'm sure there are people that will go out of their way to watch every film they can, even if it isn't offering free viewing options, but there are also people that are the polar opposite, that will or can only watch stuff that immediately available.
While that can significantly whittle down the possible number of films a nominating committee member needs to watch, it's still a sizeable list. And when it comes time for people to turn in that ballot, people will vote for what they know – whether it's from their own viewing, or mindhive knowedge based on hype.
I guess what I'm saying, is that even though I know there are politics and lobbying involved, which I'm always reminded of by Jennifer Lawrence's acceptance speech, where she jokingly thanks producer Harvey Weinstein for, "killing whoever you had to kill to get me up here today."
…maybe part of why your favorite film isn't going to win Best Picture, or why in retrospect the winner was a product of poor foresight, isn't just because everything is rigged – it's also that there isn't time enough to watch EVERYTHING out there. Believe me, I tried. I had piles of free screeners sitting on my desk, and I still couldn't carve out enough time to watch EVERY ONE.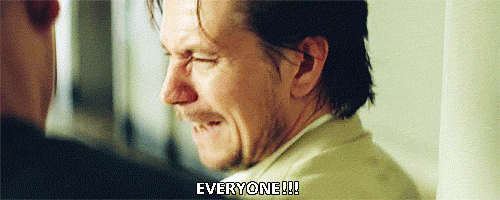 Plus, think about it, the good majority of the Academy members (86%) are over 50, which means that the movies we all of that 18-34 target demographic love aren't marketed or even made to appeal to the main constituency of the Academy. This kinda of opens up another issue, but that lies outside the scope of this post.
Enjoy the rest of your Oscar Sunday!