As part of a 2013 Year-Ender, I'm submitting my personal Top Ten things or moments or what have you of the year.  Hope you enjoy the list, and have a Happy New Year in 2014!
10.  IN WHICH "WELCOME TO NIGHT VALE" BECOMES MOST DOWNLOADED PODCAST IN 2013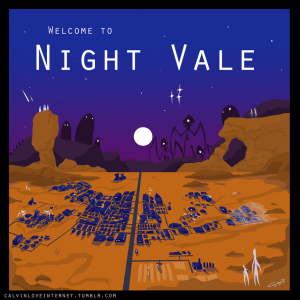 On July 2013, Welcome to Night Vale, a podcast of strange and beautiful proportions, became the most downloaded podcast on iTunes.  Now, I barely heard of this podcast AFTER it became a huge hit.  But the wonderful part is that it earned that honor.  I already wrote its praises here, so you can read about it later.
09.  IN WHICH HENRY CAVILL KILLS (lol) AS SUPERMAN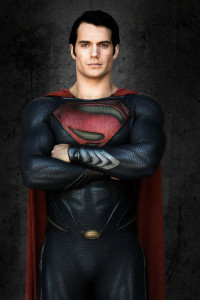 Superman: Man of Steel the movie itself I had some problems with.  But not Henry Cavill, who I thought did an excellent job as Superman.  It is an insane role to jump into.  I thought Brandon Routh did a great job in the last movie, too, so I wasn't sure what to think of Cavill.  Until I disliked the movie… and thought he was great.  He looked like Superman, and acted like Superman… well, as for as the script allowed him.
08.  IN WHICH PATRICK STEWART STARTS HAVING A TON OF FUN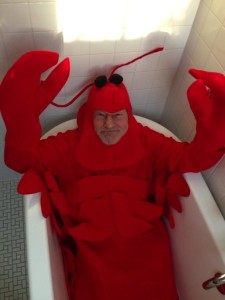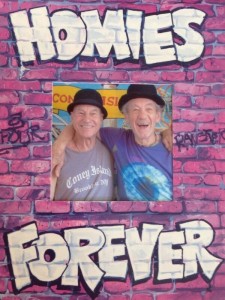 I'll save you some time:  Patrick Stewart has always been awesome.  But more in that regal "I hope I can be half as cool when I go bald" kind of way.  And he was hilarious in his Extras cameo.  But it wasn't until this year, that he seemed to go "F**k It, I'm Wacky!"  And he's had a co-conspirator with Ian McKellan in which they are having a blast and I wish I could be taking the picture for them.
07.  IN WHICH I BEGIN TO BELIEVE IN HUMANITY AGAIN
Kids being decent human beings.  It's not a sentence I usually write.  Okay, maybe I'm being hard on kids, but with the crappy language, spoiled rotten attitude, and a general lack of decent imaginations am I wrong?  Probably.  I'm a crotchety old man, and I want them to stay off my property, by gum!  And then I saw this video by The Fine Bros., in which they show kids a controversial Cheerios commercial.  They respond the right way… by being blissfully unaware of any controversy.  Because there is none!  Because only racists had a problem with this commercial.  I wanted to hug these kids.
06.  IN WHICH THE SECOND PERCY JACKSON MOVIE EXISTED AND WAS GOOD
Percy Jackson: The Sea of Monsters shouldn't have existed.  But it does, and it did a great job.  It even fixed HUGE problems from the first movie.  I applaud the directors and writers.  They did good.
05.  IN WHICH A VERONICA MARS MOVIE WAS WILLED INTO EXISTENCE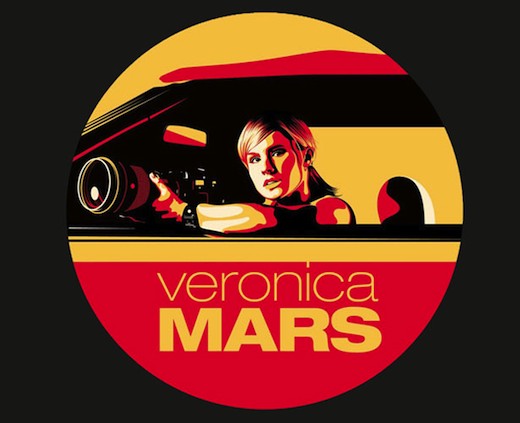 Veronica Mars the movie actually got money, got casted, got shot, and is now being edited.  Hold up.  That's crazy, right?  Nope.  Because I was there.  I gave money to the Kickstarter fund.  The very same fund that broke records and started some very interesting dialogue about crowd sourcing/funding, which is an issue for a different day.  I just want to bask in the light of Kristen Bell.  *SIGH*
04.  IN WHICH "NIGHT OF THE DOCTOR" COMPLETELY BLEW MY BRAIN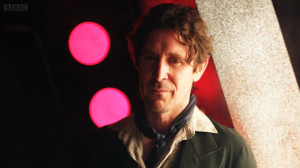 For years, I wanted to know what exactly happened to the 8th Doctor, played by Paul McGann.  But I didn't expect an answer for a good long while, if ever.  And then this little video goes and pops up online and has me squealing like a Whovian in full bloom.  It was utter elegance in length, storytelling, and acting.  Wow.
03.  IN WHICH UNCANNY AVENGERS CHANGED ARTISTS FOUR TIMES AND I DIDN'T CARE
First, John Cassaday is the artist.  And I'm thinking, "I hope this comic book never changes artists!"  Then it does.  But its cool because it was Daniel Acuna!  I think "Okay, but I really hope they don't change artists!"  And so it happens again.  Salvador Larocca!  Oh geez, okay, well, I think "All right, all right, but this is the last time, there's no one left that I'm perfectly okay with them taking over as artist!"  BOOM.  Steve McNiven.  HOLY CRAP.  This… THIS is the way artist should be swapped out… with other amazing artists.
02.  IN WHICH I SLOWLY REALIZED THE WORLD'S END IS ONE OF THE GREATEST MOVIES I'VE EVER SEEN
The World's End was the last in the unofficial "Cornetto Trilogy."  Being a movie with the pedigree of director/writer Edgar Wright, and writer/actor Simon Pegg, and actor Nick Frost, I expected quality.  I was fairly sure I would like it.  I HOPED I would love it.  I did not expect it to sneak into my brain and plant a flag right in the section reserved for "Nate's Favorite Movies EVAR!!"  I was surprised, because the movie was a slow burn.  I didn't even know I loved it as much as I did until a week later.  SNEAKY MONKEY.
01.  IN WHICH THE LAST OF US WAS THE GREATEST STORY EXPERIENCE OF 2013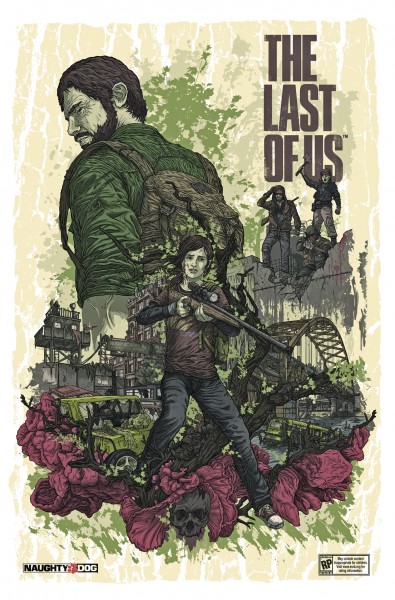 This gets Number One entry for one reason:  I've only recently been getting more and more into video games.  I've always loved movies, and always will.  But the video game was relegated to "enjoyable, but whatever."  And then more games were impressing me.  One after another.  So many amazing titles.
Then I played The Last of Us.  It stayed with me.  It touched me in a profound way.  I usually have no problem associating with a character, even seeing similarities.  Understanding them was always easy.  But this game…  I felt like I'd gotten to know Joel and Ellie in a way that was special.  In a way that no movie, TV show, novel, or comic book had ever shown me.  So not only did I experience how amazing this game was, but I also fully realized the potential for what video games can do.  The scope and magnitude was made fully clear to me.
And for the first time in a long time, I was humbled.
Okay, well that's my Top Ten of 2013, I hope you liked it.  Stay with Agents of GUARD as we enter 2014.  Believe me… we got plans, and schemes, and possibly a few machinations.  Of the good kind, I swear!