I'm not going to pretend I know what the hell happened on Under the Dome but the one thing I do know for a fact is that Alexander Koch is the most perfect Jason Todd I have ever seen.
For those of you who aren't aware, Jason Todd was the second Robin to fight alongside Batman.  Unlike my beloved Dick Grayson, Jason was much more troubled.  In a lot of ways, Jason was the complete opposite of Dick.  The Grayson's were unjustly murdered but the Todd's were part Gotham's 99% (ie. drug addicts and hired thugs.)  Dick was a charming, happy child but Jason was angry and bitter.  Even their fighting styles were so different; Dick was graceful and acrobatic while Jason was forceful and brutal.  But Batman wanted to save him from a dangerous life on the streets, the loneliness of being an orphan, and most importantly from Jason's own rage that would eventually be his downfall.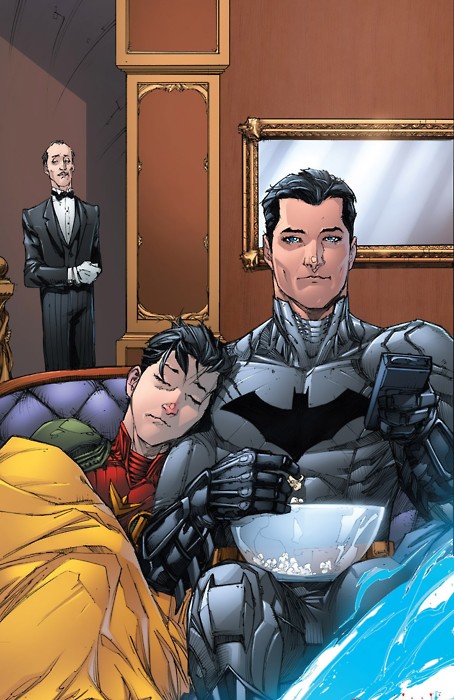 The fans didn't like the new Robin which isn't surprising at all, this was back in the 80's when readership consisted mostly of dudes who got beat up by guys like Jason Todd so when numbers started dropping DC killed him off.  Technically, the fans killed him off by calling a hotline but whatevs, he went from a never fully fleshed out character to a source of agony and regret for Bruce.  Because that's what Bruce Wayne needs: more reasons to brood.  Don't worry, Bruce! In comics no one stays dead for long! Except your parents of course.
When NEW 52 was announced one of the first books I mocked the most was Red Hood & the Outlaws.  I remember someone had dubbed it "Nightwing's Ginger Ex's" which was entirely accurate.  But I had no idea the power Kenneth Rocafort's art would have over me because while most people opened that first issue and grunted in disgust over Starfire's overt sexualization I could not peel my eyes away from Jason Todd.  Rocafort's style gave Jason an angular jaw and a tapered body that had me pathetically drooling and whimpering.
The story wasn't exactly enthralling but the art more than made up for that.  Suddenly I found myself attracted to Roy Harper which had never happened before.  Sure part of me was annoyed with the direction they were taking with Starfire but who cares when Jason Todd is punching people and shooting guns and wearing pants so tight it leaves NOTHING to the imagination.  I found myself reaching for that book first whenever it came out like a booty junkie.  I would finish each issue with a huge, cheesy grin and the book wasn't even that great.  I felt dirty but satisfied.  Rocafort left the series after a year and I still haven't recovered.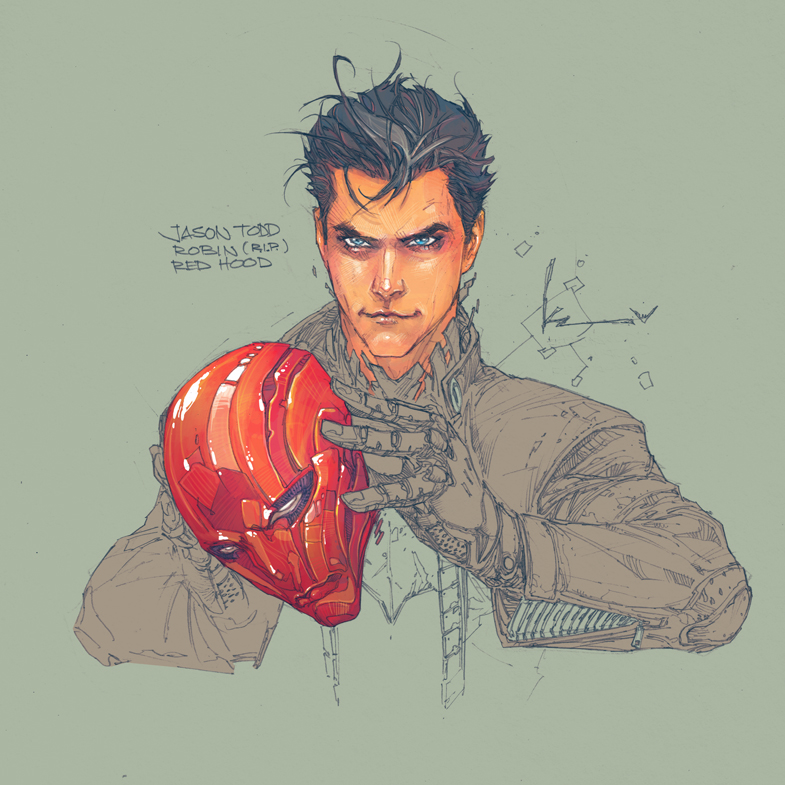 Now from what I've learned on Tumblr in Under the Dome Alexander Koch plays Junior Rennie, son of the sheriff who is very protective of his small town but tends to run it with fear instead of compassion.  Wow.  Sound familiar?  The Sheriff is sometimes portrayed as just a big an antagonist as the freakin' dome itself.  Now if that isn't a parallel for Batman and Gotham I don't know what it.  I digress, when we first see Junior he's smanging a hot blonde as the dome comes down.  Blissfully unaware that their lives are on the cusp of changing dramatically she breaks up with him and he doesn't react positively.  In fact he kidnaps her and locks her away.  Well, shit.  I guess he's not the hero of this show after all.
I don't know when but he ends up getting his ass beat pretty spectacularly.  Yet somehow his injuries don't make me pity him as much as I want to watch him fight more… in the rain… next to a giant fountain…alright I need to turn off my Hinton-esque Outsiders fantasy.  Every ounce of me wanted to hate him but I couldn't ignore how attractive he was even when he was lying and scheming.  It hadn't hit me yet that he would be a good Jason Todd until one episode he spent the whole day in a GOD DAMN RED HOODIE.  I just about passed out from all of my blood flow heading due south. He's got that strong, masculine jaw and the full lips that are just begging to be bloodied up.  But hiding just behind the arrogance and disillusionment is an abandoned child who needs a family.  Seeing his face full of cuts and bruises tucked under that red hoodie was like an instant aphrodisiac.
Jason Todd is one of those characters that people either love or hate and unfortunately his reimaging is one of the only good things to come out of New 52.  Writers aren't forced to overcompensate his feelings of betrayal towards Bruce or try to over-explain the logic behind his return.  It just became a fun book about a group of misfit vigilantes who happen to be very, very good-looking.  I don't need an actor who will overdramatize Red Hood's history, I just want someone who will show me glimpses of internalized misery while he roundhouses some villain into a wall.  He needs to come across as a loveable jerk, someone who rolls his eyes when you scream for help but he saves you anyway.
Or maybe I just want Alexander Koch to play Jason Todd because he is a babe, the truth may never be known.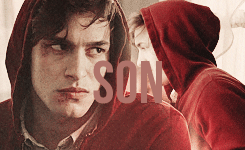 **"I Am No One's Son" borrowed from StrikerEureka on Tumblr.