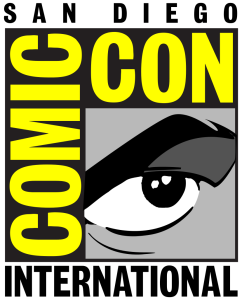 There are talks that the San Diego Comic Con maybe leaving San Diego after 2016. One of the biggest contenders vying for the Comic Con is Las Vegas, with Anaheim, CA being another possibility. Just for simplicity's sake, I will be focusing on Las Vegas and why I say UNTO THEE… NAY!!
Why?  Oh man, WHY??  You don't even…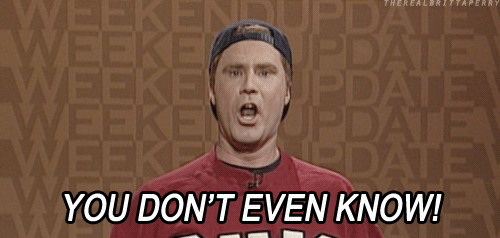 Let's break it down…

THERE'S TOO MANY PEOPLE AT THE CON!
Yes, the Las Vegas Convention Center is somewhere near three times the size of the San Diego Convention Center. In 2010, the San Diego Comic Con hit capacity at over 130,000 attendees, and each year since they've maintained that number, with who knows how many people they had to turn away. So people complaining about how many people are at the Con… will then possibly have to deal with three times those numbers (390,000) in Las Vegas.

LAS VEGAS IS AN ENTERTAINMENT HOT SPOT!
Its also a hot spot. Period. So the roughly 400,000 attendees? All packed tightly together. In July. In LAS VEGAS JULY. That's 120 degree weather.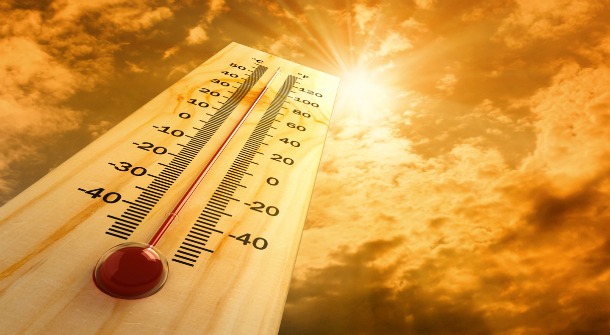 Remember those Hall H lines? Now they're gonna be row upon row of dead fandom. Burnt to a crisp before they could see a glimpse of Marvel Studios Sleepwalker 3: Tokyo Drift. And cosplayers? Relegated to broken, sweaty masses prison shanking each other with cobbled together cosplay armor shivs for just a sparrow's fart worth of overworked AC. Which now that I described it, I kind of want to see this Darwinism meets Mad Max and Comic Con…

SAN DIEGO DOESN'T HAVE ENOUGH HOTELS! PLUS, THEY'RE OVERCHARGING US!
Las Vegas does have a lot of hotels. But if you think for one second they won't charge the ever-lovin' blue-eyed THING out of you, then I've got an awesome e-mail from a Nigerian Prince that you need to read. And with 400,000 people in town, on top of the usual numbers breezing into Vegas (over 39 million people went to Vegas last year), the sheer river of humanity would hit every decent hotel like a hurricane on fire with lasers. You might have to get a hotel OFF THE STRIP.
THE SAN DIEGO LOCALS SUCK!
And the dead-eyed people on the streets that jab hooker trading cards at your face are more welcoming? Or the drunk bros ready to punch a cosplayer? Or the costumed people of questionable character, and characters, are cuddly? The Las Vegas locals would barely bat an eye if you vomited into your own cosplay helmet and died.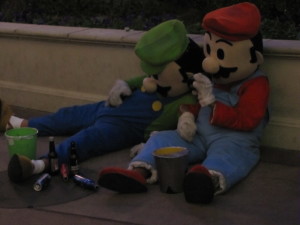 LAS VEGAS HAS LESS KIDS!
Yes, please, I don't want children at the friggin' COMIC BOOK CONVENTION. Adults only. No families can bring their kids. Let's make sure less children pick up comic books. The last four sentences were lovingly dipped in sarcasm.  No kids at a Comic Con?  Way to kill any future fanbase.  And if you do bring your kids to Las Vegas?  How much fun do they get to have normally in Vegas?

SAN DIEGO DOESN'T HAVE ENOUGH ROOM FOR A NIGHT LIFE!
Okay, I do go to a few parties after the Con. But that's not the main reason I'm attending. So this one is more personal preference. And I prefer to keep my Comic Con partying and my Las Vegas partying as separate entities. When in San Diego, I usually have to wake up crazy early to go to a panel. When in Vegas, I drink until I notice the sun again and everything hurts. The line, is admittedly thin, but I need that line to enjoy the Con.

THE FOOD IS SO EXPENSIVE IN THE GASLAMP DISTRICT!
People often talk about how good the food is in Vegas. I have never heard them say how affordable and budget friendly the food is.

I'M SICK OF SAN DIEGO!
You're sick of a beautiful town right next to the ocean? You're sick of the history of the place? Sick of the trolley system that will pick you up over ten miles away and take you right to the front of the entrance?

BUT THERE'S SO MANY PEOPLE!
You said that already! And what if there isn't next year? Its possible this is just Decade of the Geek. Things come and go out of fashion all the time. Maybe some people will lose interest.


Though, honestly, I don't think Comic Con will die down much more. I think its getting to be like the Super Bowl.
Can you really build a stadium big enough for all the fans that want to go? No. Its actually impossible. But televised Comic Con? Maybe. I'm not saying its a perfect solution. But Las Vegas is definitely not the hero we want OR need.
All right, I said… okay, not so much "said" as I did "breathlessly rant" my opinion.  What do you think?  I'd love to be wrong.  I'd love for everything to work out great.  I'd love to have you rant back at me.