Here we are folks, another week of new movies. What will the film gods bestow upon us this week?
A Christmas themed movie? A sequel? A drama or two? A few inspired by true life stories? Maybe even a thriller?
Why folks, let us find out!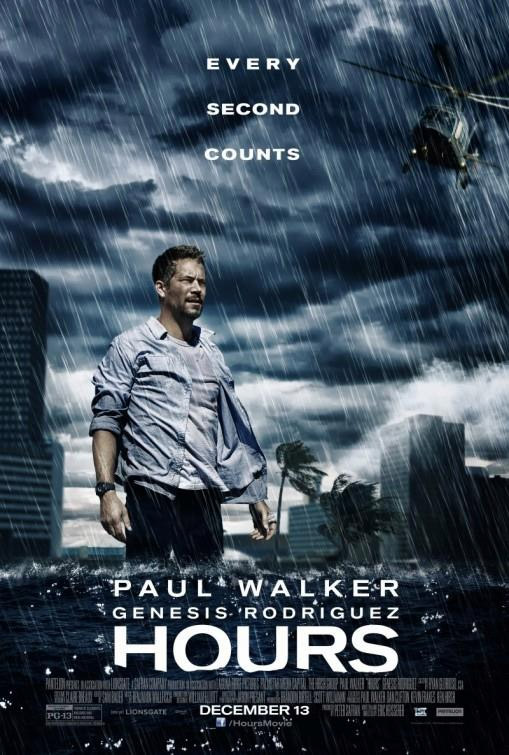 LIMITED RELEASE
What's it about? A father struggles to keep his infant daughter alive in the wake of Hurricane Katrina.
My thoughts? There was some concern if they were still going to release this film due to the untimely passing of Paul Walker. I actually am quiet glad to see that they decided to keep the release date, because this actually looks like a really good movie.  The high concept itself is ripe with amazing potential for it to be an exciting film with great amounts of tension.  Much like Gravity, this film is about a normal person stuck in a terrifying situation, and like Gravity, it appears that the film will mostly focus on the main character throughout the movie, with only one real supporting cast member. As sad as it is to know that this is one of Paul's last films, I am glad that it is still coming out to let us see him in what could be his finest performance.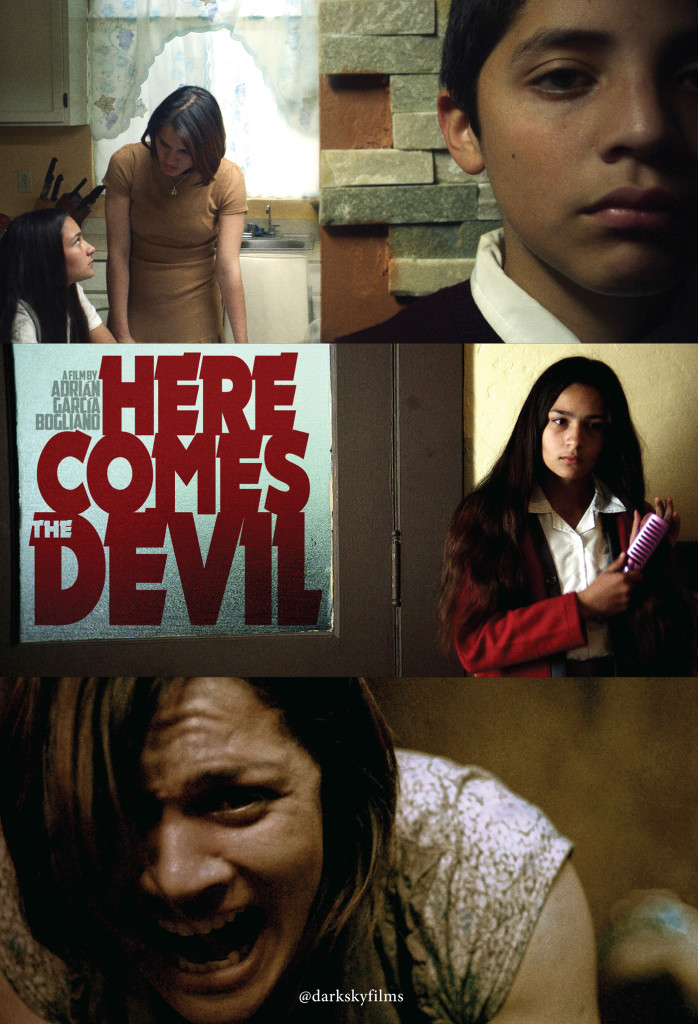 LIMITED RELEASE
What's it about? A couple's preteen son and daughter inexplicably reappear after being lost overnight on a desolate, cave-riddled mountainside. Becoming withdrawn and beginning to exhibit strange behavior, their parents quickly assume something sinister happened to them while missing and alone.
But after hearing an ominous local legend… the concerned mother and father begin to realize that their children may have fallen prey to something inhuman – and that this dark, unstoppable evil has now returned home with them.
My thoughts? There seemed to be a nice bit of buzz about this film when it played the festival circuit last year. It looks nicely shot, and the idea is just interesting enough to be potentially creepy. It doesn't necessarily give me a "Must Watch NOW!" feeling, but if you wanted some disturbing children in peril horror film, then Merry Christmas! This one's for you.
LIMITED RELEASE
What's it about? Fred (Stanley Tucci) arrives at the doorstep of his beautiful young mistress Velvet (Alice Eve) after four years apart, claiming to have finally left his wife. But when she rejects his attempts to rekindle their romance, his persistence evolves into obsession – and a dark history between the former lovers comes into focus. A return to form for writer/director Neil LaBute ('In the Company of Men,' 'Your Friends and Neighbors'), Some Velvet Morning is an astutely written portrait of a very modern romance.
My thoughts? Writer/Director Neil LaBute started his career making films like this – Interesting, witty, character driven films that show the nasty side of people, while still making interesting to watch. Neil's first film, In the Company of Men was the movie that introduced us to Aaron Eckhart, and for that reason alone, Neil should be given many thanks. But, understandably, Neil went on to play the studio game.  Unfortunately, the reaction to his output under the studios was…not kind. Do you remember his movie Lakeview Terrace? You know, the one that stared Samuel L. Jackson? No? Ahh, you at least have heard about his infamous remake that birthed many Nicolas Cage memes….yep…Neil LaBute directed the remake of…THE WICKER MAN!
Wow…I'm still shocked by all the women that Nic Cage hits in that thing. Ok…so, after that disaster, Neil went on to direct the remake of the British comedy Death At A Funeral (which was ok.). It seemed like he needed some time away from the industry and now he's finally come back with a film that hearkens back to his older work. Judging by the trailer, the film is pretty much a stage play in that features only two characters in one location. Since one of the actors is THE TOOCH, the film is already in a good place, as he can clearly hold the film together. I haven't really been impressed with Alice Eve yet, but this looks like a good role for her.  There are a lot of good ingredients to make a solid film here. Hopefully, LaBute can still deliver on movies like this again. 

What's it about? A fictional film set in the alluring world of one of the most stunning scandals to rock our nation, 'American Hustle' tells the story of brilliant con man Irving Rosenfeld (Christian Bale), who along with his equally cunning and seductive British partner Sydney Prosser (Amy Adams) is forced to work for a wild FBI agent Richie DiMaso (Bradley Cooper). DiMaso pushes them into a world of Jersey powerbrokers and mafia that's as dangerous as it is enchanting. Jeremy Renner is Carmine Polito, the passionate, volatile, New Jersey political operator caught between the con-artists and Feds. Irving's unpredictable wife Rosalyn (Jennifer Lawrence) could be the one to pull the thread that brings the entire world crashing down. Like David O. Russell's previous films, American Hustle defies genre, hinging on raw emotion, and life and death stakes.
My thoughts? It's good to see writer/director David O. Russell hit this second wind in his film career. The Fighter and Silver Linings Playbook are just really really damn good movies. To me, it looks like this film is a chance for everyone involved to have a little bit of fun. Big fun characters; fun costumes, fun setting and some of the finest hair acting in film this entire year.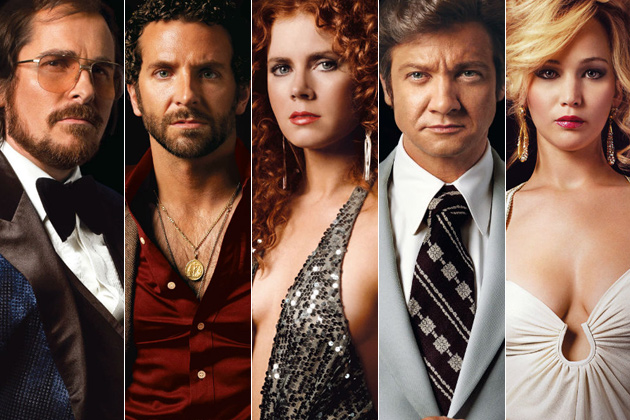 The cast is pretty much the best of the best from Russell's last two films, and they seem to be having a ball in this movie. The thing I like the most about this movie is that it seems like Russell isn't blatantly after that Oscar gold. He wanted to make a slick looking con-artist movie, filled with his sense of humor, and drama. I'm very much down to see this one, and here's hoping it delivers.
What's it about? Madea gets coaxed into helping a friend pay her daughter a surprise visit in the country for Christmas, but the biggest surprise is what they'll find when they arrive. As the small, rural town prepares for its annual Christmas Jubilee, new secrets are revealed and old relationships are tested while Madea dishes her own brand of Christmas Spirit to all.
My thoughts? I was really ready to just brush this off, make a snarky comment, and quickly move on to the next flick. But truthfully…I have never seen a Tyler Perry movie. I've been bashing him a lot,  but you know… that's unfair. I should judge a filmmaker on their work after really giving it a try. And hey, in the honor of the holiday season, I should be at least open minded and amicable towards Tyler Perry. God help me, but in the words of Madea in this trailer, "This is Christmas, you got to be nice to people passing on niceness."  I guess I can learn to be…..wait…..is that LARRY THE F**KING CABLE GUY in this thing???????? NOPE!! Screw that! NEXT MOVIE!!
What's it about? Two-time Academy Award-winner Emma Thompson and fellow double Oscar-winner Tom Hanks topline Disney's 'Saving Mr. Banks', inspired by the extraordinary, untold backstory of how Disney's classic "Mary Poppins" made it to the screen.
When Walt Disney's daughters begged him to make a movie of their favorite book, P.L. Travers' "Mary Poppins," he made them a promise-one that he didn't realize would take 20 years to keep. In his quest to obtain the rights, Walt comes up against a curmudgeonly, uncompromising writer who has absolutely no intention of letting her beloved magical nanny get mauled by the Hollywood machine. But, as the books stop selling and money grows short, Travers reluctantly agrees to go to Los Angeles to hear Disney's plans for the adaptation.
For those two short weeks in 1961, Walt Disney pulls out all the stops. Armed with imaginative storyboards and chirpy songs from the talented Sherman brothers, Walt launches an all-out onslaught on P.L. Travers, but the prickly author doesn't budge. He soon begins to watch helplessly as Travers becomes increasingly immovable and the rights begin to move further away from his grasp.
It is only when he reaches into his own childhood that Walt discovers the truth about the ghosts that haunt her, and together they set Mary Poppins free to ultimately make one of the most endearing films in cinematic history.
My thoughts? Marry Poppins was definitely one of my all time favorite films when I was growing up, and the story of how that movie came to be is enough to get my interest up.
For the longest time, I actually didn't know that author P.L. Travers  was extremely hesitant about making the film with Walt Disney. But, when I found out that Disney was making this movie based on how they made Marry Poppins, I started doing some research. The one element that I was curious about, the thing I'm pretty sure they won't even address in the film…is the fact that Travers STILL didn't like the movie when all was said and done. She went through some harsh times with Walt during that film, especially knowing that Walt was pretty damn cold to her at times.
So knowing how bad it was between Travers and the Disney company, and knowing that this is a Walt Disney Studios film, I'm not shocked to see that the film version of these event have been…well….what else? Disney-fied. Instead, they are playing the story off in a lighthearted manner in which the curmudgeonly British writer is won over by the big charm of old Uncle Walt, judging by the trailer of course.
Overall, I do want to see this movie, even if it's a movie that is just inspired by the events. The casting is pretty great, with Thompson as Travers being a perfect choice. B.J. Novak and Jason Schwartzman as the Sherman brothers is genius and who else BUT Tom Hanks could play Walt Disney.  That being said, if the film ends up showing ANY elements of Disney's ruthless side, I would be pretty impressed. This is STILL a Walt Disney Movie, and it's the first time the studio is actually producing a film that has someone play the man who is the namesake for the whole company. It's a pretty risky endeavor.
What's it about? Thorin Oakenshield (Richard Armitage), his mighty band of dwarves, Bilbo Baggins (Martin Freeman), and wise wizard Gandalf (Ian McKellen) embark on a crusade to reclaim Erebor from the vicious dragon Smaug (voiced by Benedict Cumberbatch) in this sweeping fantasy adventure that picks up where the events of The Hobbit: An Unexpected Journey left off. Peter Jackson (The Lord of the Rings trilogy) once again directs from a screenplay by Fran Walsh, Philippa Boyens, and Guillermo del Toro.
My thoughts? It is sad to know that most of us are coming to this one with, at best, cautious optimism. While I know there are plenty of people who loved the first Hobbit movie, I know that there are just as many who had mixed feelings about it. One of the things that I keep hearing from people who didn't like the first one was the fact they were not prepared for the sillier humor, and the more childish elements. They were excepting more Lord of the Rings, what they got was The Hobbit. While I had no problem with more childish humor, my biggest issue with the first film was the pacing. Much of the he movie just felt like filler, as if they were trying to pad out a story to make it longer…which, truth be told….that's exactly what they did.
I also just didn't by the reasons to why Bilbo decided to join the dwarfs on their quest, and for a movie that felt like it had a lot of fat, I was surprised that element wasn't something that they, uh..fattened up. I didn't hate the first film nearly as much as some pissed off some fans of LOTR, but I will agree that I was disappointed by it for sure (the Riddles in the Dark sequence is at least agreed upon by  most to be the best part of the whole film.)
So now we've got the second chapter on our hands, and reviews are in the middle (Earth?) so far. Some reviewers are saying that it's an improvement over the first one, while others are saying it has the exact same problems.
I will end up seeing this one this week, and the action scenes with the return of arrow-shooting badass Legolas seems really really cool, but lets not lie. The first one softened the excitement to the whole return to Middle Earth. Perhaps it would have been better that, after Guillermo Del Toro had to leave, to have found another director instead of having Jackson do these films again.
It's possible that Jackson could be running on fumes, he's been in Middle Earth for most of his life. Going back to that could possibly have been a wrong call…but…then again, who knows how I will end up feeling about this second film. Hopefully I'll love it.
Ok folks, what about you? What films are most looking forward to this week? Are you  still stoked for the next Hobbit movie? Are you really excited for Christian Bale's comb over? Maybe you're a fan of Madea and you don't like me? Let us know in the comments below!